MMA fighter's death highlights industry-wide lack of insurance coverage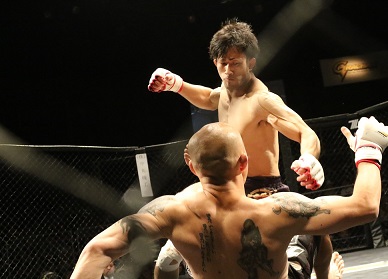 Former Ultimate Fighting Championship (UFC) fighter Tim Hauge's untimely death should be a wake-up call for an industry where life insurance is taken for granted, according to a friend and fellow mixed martial arts (MMA) fighter.
Hauge, 34, passed away this past weekend from a brain haemorrhage he suffered in a boxing match according to sports news publication MMA Mania. He'd fought in Edmonton against Adam Braidwood, who defeated him by knockout in the second round.
The incident has left many fans of the sport in mourning. Among them is Matt Mitrione, who first met Hague in 2011 at UFC Fight Night 23 and afterward became good friends with him.
"It sucks man," Mitrione said in an interview with MMA Fighting. "And I heard about a post he made on Facebook where he said he just wanted to get some money so he can have a great Father's Day with his kid … It's a horrible situation. I know how proud he was of his son. I know how proud he was to be a father. He was a really good dude."
While Hague died as a result of a boxing match, Mitrione said it should be a call for unionization in MMA, where every fighter risks death or lifelong injury. And without proper insurance policies, the fighters' families would be left with a significant burden.
"This is exactly the scenario I'm talking about," he said. "Whether you, god forbid, die from a situation like this, or lose use of something because of an impact or an injury or whatever the situation is … there needs to be some kind of life insurance put into it."
There have been various attempts at creating unions to represent the interests of fighters, such as the Professional Fighters Association, but none have been very successful in achieving their goals so far.
For now, Hague's family is relying on the kindness of strangers. A GoFundMe account has been set up to help them deal with the deceased fighter's final expenses.
source  http://www.lifehealthpro.ca/news/mma-fighters-death-highlights-industrywide-lack-of-insurance-coverage-227282.aspx